'I thought I was going to die there' | Sun Gondolier of Venice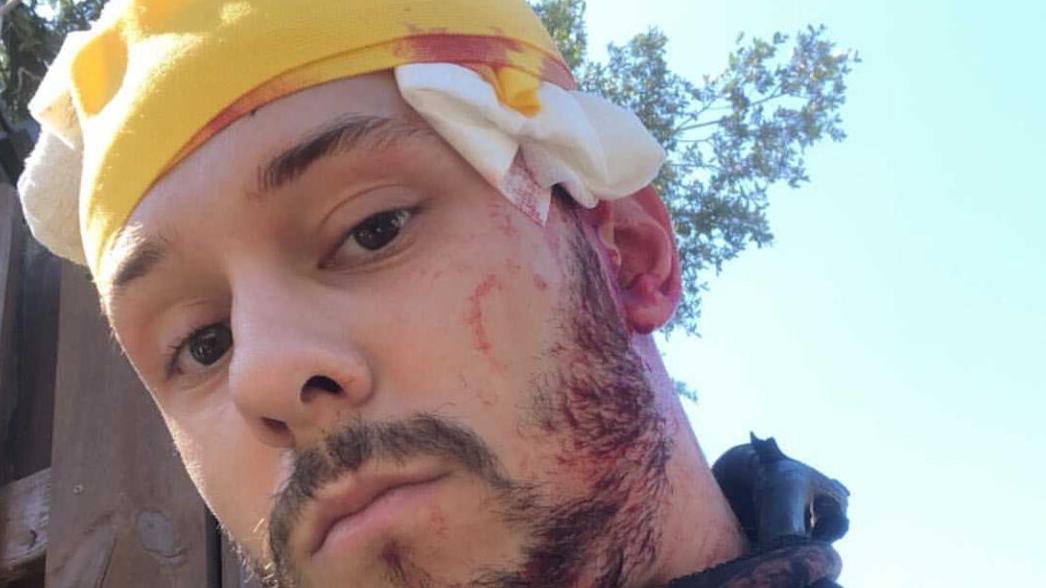 VENICE – An alligator attacked a Tampa diver looking for shark teeth in the Myakka River over the weekend.
The attack occurred around 3:30 p.m. Sunday in the 5000 block of East Venice Avenue near Snook Haven, authorities said.
Jeffery Heim, 25, of Tampa, said minutes after entering the river, he was returning from checking the bottom for gravel when he "got slammed."
"It was as if I had been hit by a boat traveling at 50 mph," Heim said.
He said the alligator had pulled him into the water and bit him.
After the initial attack, he said he looked directly at the alligator and started to come back to him.
While disoriented, Heim said he fled and swam to shore.
He said if he had passed out after the attack he would more than likely have drowned.
Heim said he saw people drive to their cars from the nearby restaurant and scream for help.
He said by then he was starting to get tired, but people around kept him awake for the ambulance to arrive.
"I thought I was going to die there," Heim said.
Heim was rushed to Sarasota Memorial Hospital as a traumatic alert, authorities said.
He was released from hospital on Monday with a small fractured skull, 34 staples in his head and two punctures in his hand.
"I knew the risks involved and should have known better," Heim said. "I should have known it was alligator mating season."
He said he wanted people to know that they are not invincible and the importance of respecting wildlife.
Despite his love of shark tooth hunting and a small business he owns for it, he said he won't be going to the river anytime soon.
With all of his injuries and recent discharge from hospital, Heim was in a good mood Tuesday afternoon and hopes to continue diving for shark teeth soon.
"I realize how blessed I am to be alive," Heim said. "It definitely changed my life."
The Florida Fish and Wildlife Conservation Commission is investigating the attack.
The FWC has said serious alligator injuries are rare in Florida, but a contract pest alligator trapper has been sent to the river in an attempt to trap the alligator.
"I learned that day how powerful an alligator is," Heim said.