NASA astronaut shares spectacular photo of the Himalayas from the International Space Station, Wow Twitter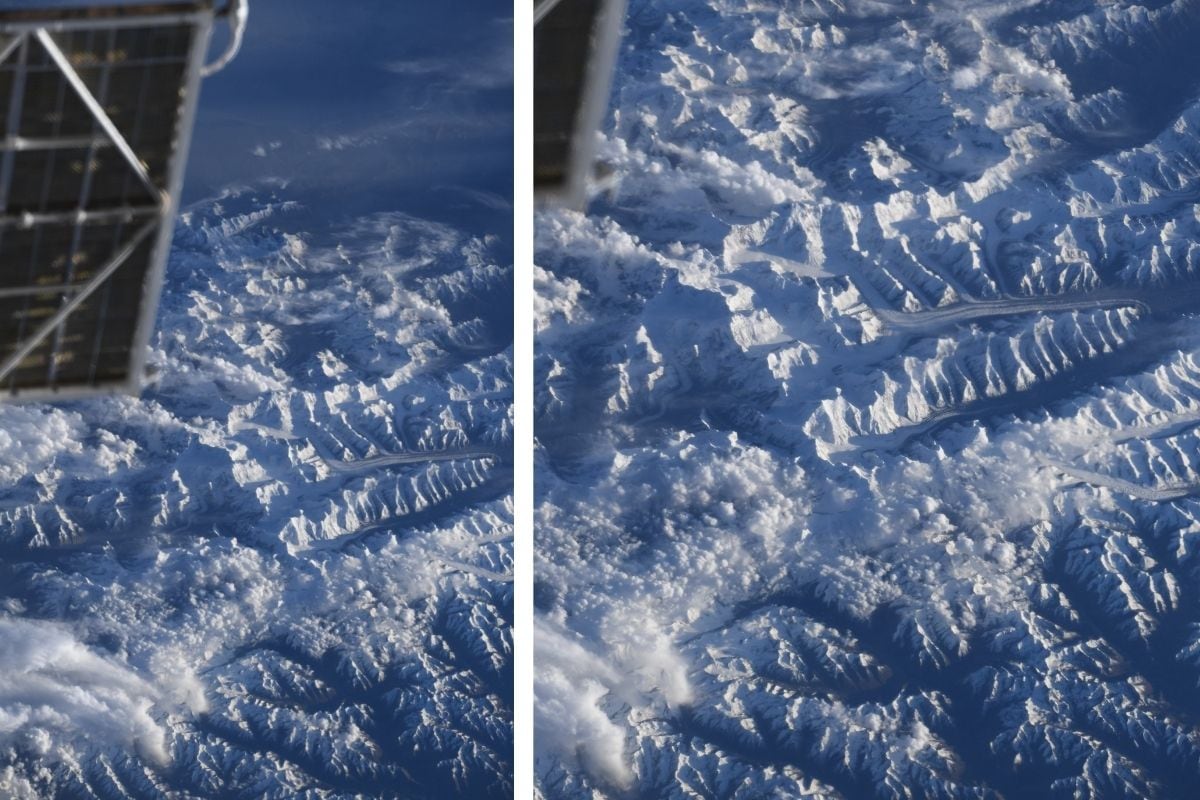 NASA astronaut Mark Vande Hei shared a fascinating photo of the Himalayas taken from the International Space Station on June 2. Posting the photo on his Twitter account, Hei expressed his admiration for the Himalayan view he was enjoying from the ISS. He wrote in his tweet that he couldn't get enough views like this. Delighted with the photo, Twitter users responded to Hei's tweet saying the view was majestic.
In the photo, the snow-capped Himalayan range can be seen very clearly. Bright sunlight falls on the mountains, which appear tiny from the International Space Station, forming patches of light and shadow. In the lower part of the image, we see a cloud hovering over the mountains. A solar panel from the International Space Station is also visible in the upper part of the image.
One user wrote that the Himalayas have their own way of touching a person's soul. In another response, a user from Kashmir invited Hei to Indian Union territory saying that they would treat him with specialties from Kashmir. The photo made another Twitter user want to get nitrogen ice cream.
Here's how people reacted to this captivating image:
Hei participates in a NASA Expedition 65 mission and works as a flight engineer on the International Space Station.
There are currently seven astronauts on the International Space Station, who continue to post beautiful photos of Earth from space from time to time on their Twitter accounts. On the same day, another NASA astronaut, Shane Kimbrough, posted a stunning photo of the city of Turin in Italy. Sharing the night view which showed lighted roads and houses, Kimbrough wished the city a good night in Italian, "Buona Notte Italia!"
Hei, alongside Russian astronauts Oleg Novitsky and Pyotr Dubrovnik, took off for space aboard the Soyuz MS-18 crew ship on April 9 from Kazakhstan. The mission is scheduled to end in October 2021.
Read all the latest news, breaking news and coronavirus news here