Suzuki Misano concept car: Suzuki Misano 2-seater concept car breaks cover
The Misano concept model is a combination of the two different souls of the Japanese manufacturer in one model, says Suzuki.
Twenty-four students of the Master of Transport Design at the European Design Institute in Turin designed the new vehicle concept in collaboration with Suzuki.
Suzuki Misano (length 4000 mm, width 1750 mm, height 1000 mm, wheelbase 2600 mm) is a sporty and compact vehicle, which reinterprets the classic Barchetta type in an experimental key. With an innovative and asymmetrical layout, it gets two seats in tandem.
The lines of the exteriors create clean surfaces that gently envelop the exposed passenger compartment. The absence of a hood reveals the positions of the driver and passenger which, off-center, leave the right part free, allowing the battery pack and a trunk to be inserted in the side position.
The sporty inspiration is found not only in the gritty design of the front, in which the dart lines of the lights increase the recognizability of the car, the trapezoidal meshes but above all in the driving experience.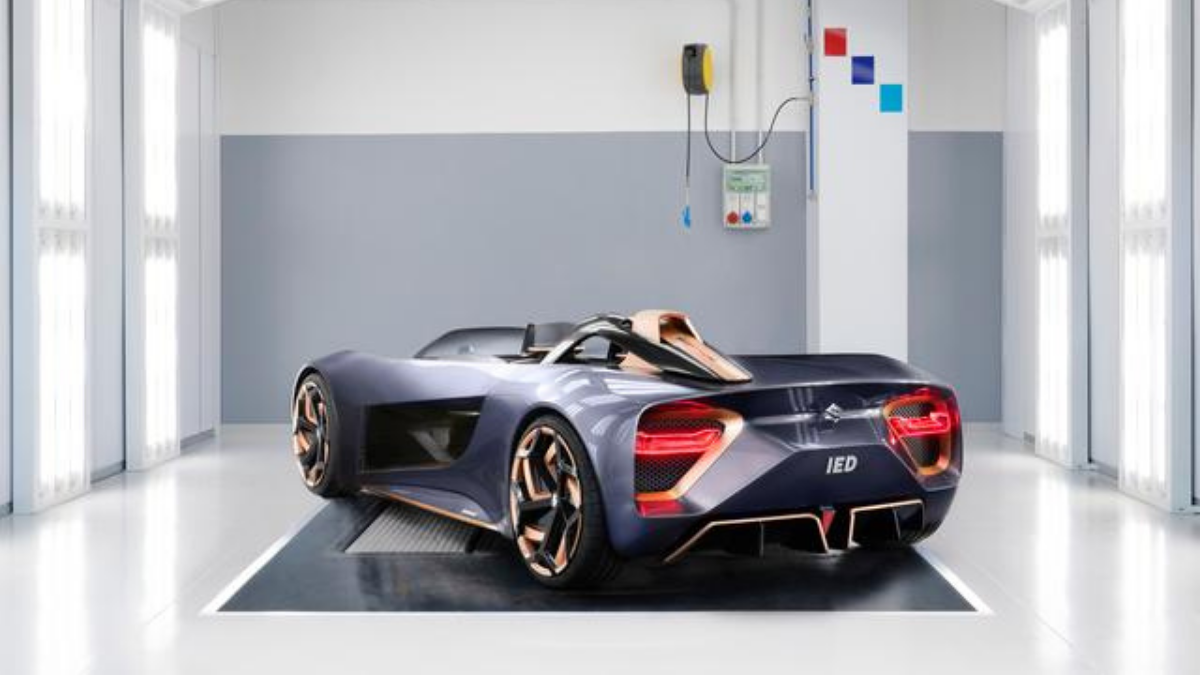 Protected exclusively by a small windshield that looks like a fairing, the driver does not control the car with a steering wheel, but with a joystick clearly inspired by the motorcycle.
Suzuki Misano will be exhibited at MAUTO – National Automobile Museum in Turin from Saturday May 15 to Sunday June 6, 2021.